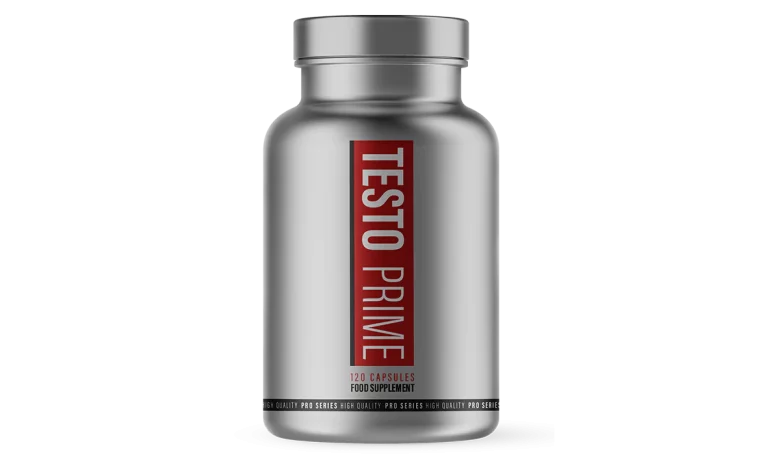 Nutritional supplements that naturally stimulate your body to boost testosterone production are an increasingly popular way to combat declining t levels.
This decline is common to all men as they get older, generally from the age of 30, and the signs of low testosterone levels are clear: lower libido, mood and energy as well as greater difficulty in concentrating, building muscle, losing fat, and recovering from workouts.
Unlike testosterone replacement therapy or anabolic steroids, which artificially elevate testosterone levels, natural testosterone boosters work by supporting your body's natural processes when used in combination with a balanced diet and regular exercise. Not only is this healthier and safer, the results last longer.
However, as a nutritional supplement product, the purported health benefits of natural testosterone booster products are, in general, not evaluated by regulatory authorities. This means there are a lot of scam brands peddling sub-par products that won't do anything for your testosterone levels.
The only way to tell whether a natural testosterone booster is legit, other than trying it for yourself, is to do your research. This means looking up the reputation of the company, investigating the product's ingredients and doses, as well as the scientific research backing up their inclusion, and checking out what customers and respected reviewers make of it.
Luckily, we're on hand to do just that for one of the more popular testosterone boosters on the market – TestoPrime.
TestoPrime Review: Key Points
Pros:
Strong doses of certain proven testosterone boosting ingredients and other wellness benefits
Reputable company with quality, safe manufacturing practices
Suitable for vegans and coeliacs
Lifetime money-back guarantee and free delivery
Cons:
Overblown claimed benefits based on dubious or irrelevant clinical research for some ingredients
Risk of nausea and headaches
What Is TestoPrime?
TestoPrime testosterone supplement supports natural testosterone production through its blend of 12 ingredients. It is soy, grain, GMO, and dairy-free so it is suitable for vegans and coeliacs.
TestoPrime is manufactured and supplied by Wolfson Berg Limited, a reputed UK company with a decade's worth of experience in the nutritional supplements industry.
TestoPrime is designed and formulated for men over the age of 18 with lower than optimal testosterone levels who may, as a result, be suffering from excess weight, muscle loss, mood swings, and a lower sex drive.
It is formulated to slow down the conversion of testosterone into estrogen, as well as to stimulate new testosterone production, thus increasing testosterone hormone levels.
What Are The Claimed Benefits of Using TestoPrime?
TestoPrime testosterone supplement comes with big, and very precise, promises as to how it will improve your physical and mental well-being. These include:
Boosts testosterone levels by up to 44 percent
Reduces stress by up to 71.6 percent
Burns overall body fat by up to 16 percent
Increases muscle strength by up to 138.7 percent
Improve endurance by up to 92.2 percent
Helps convert fat into energy by up to 12 percent.
TestoPrime Ingredients & Doses
These claims are based on scientific research into TestoPrime's ingredients. Let's dive a little deeper to see how they stand up to scrutiny.
D-Aspartic Acid 2000 mg
A mainstay of many testosterone booster products, d-aspartic acid is a naturally occurring amino acid that plays a crucial role in supporting the production of luteinizing hormone which, in turn, aids testosterone production. One clinical study concluded d-aspartic boosted the body's natural testosterone production by an average of 42 percent in just 12 days. [1]
This is the research upon which TestoPrime testosterone booster claims are based, but it's worth keeping in mind that other studies haven't reached the same conclusion. Unlike the aforementioned study, research from 2013 focused on d-aspartate's effects on resistance-trained men and found no effect on testosterone levels after 28 days of use. [2]
Panax Ginseng 8000 mg
Panax ginseng is a root that's been used in traditional Chinese medicine for centuries to remedy a range of ailments, such as stress, fatigue and low libido. As a strong antioxidant, it will enhance blood flow, lower blood sugar and increase metabolism, all of which may indirectly elevate testosterone levels and improve sexual function.
TestoPrime cites a 2019 study to claim Panax Ginseng increases muscle strength by up to 138.7 percent. While such a claim should perhaps be taken with a pinch of salt, it is clear that this root does support muscle growth, excitation and recovery. [3]
Fenugreek 800mg
Another popular addition in testosterone boosting supplements, fenugreek boasts a range of health and wellness benefits, including increased libido, energy levels, and metabolism, as well as supporting weight loss. A 2016 study found a similar dose of fenugreek to that found in TestoPrime yielded a near 50 percent increase in free testosterone levels after 8 weeks. [4]
Ashwagandha Extract 668 mg
TestoPrime includes the patented KS 66 form of Ashwagandha Extract, another root with various health benefits, including increased testosterone production, but which is included primarily to reduce stress. A 2013 study concluded that KSM-66 led to a 27.9 percent drop in cortisol levels. High levels of this stress hormone have a noted negative effect on circulating testosterone levels. [5]
Pomegranate Extract 360 mg
A strong antioxidant, pomegranate helps enhance blood flow leading to better libido and increased energy levels. Its inclusion in TestoPrime is behind the claim that it improves endurance by up to 92.2 percent. [6] However, the study upon which this claim is based concerned doses of pomegranate three times stronger than that found in TestoPrime.
Green Tea Extract 4000 mg
Green tea extract prevents the breakdown of testosterone into DHT, a hormone derivative which has various adverse health effects if it is present in large quantities. The relevant study cited by TestoPrime into the relationship between green tea, testosterone levels, and DHT concerns mice, however, not humans. [7]
Green tea is primarily included for its purported fat-burning properties though. TestoPrime claims it helps burn up to 16 percent more body fat based on a 2011 meta-analysis of research into green tea and fat oxidation. [8] However, the 16 percent figure concerns a 12.2 g dose of green tea. At 9.5 g, fat oxidation decreases to 12.4 percent. We can only imagine this decrease would continue for TestoPrime's 4 g of green tea, so the claim is a little misleading.
Garlic Extract 1200 mg
Garlic is another ingredient that helps increase your metabolism but in addition to this, a review of 18 studies concluded its antioxidant properties help boost sperm production and raise testosterone levels. [9]
Black Pepper Extract 6.5 mg (95 percent Piperine)
The natural compound Piperine in black pepper extract enhances the bioavailability of various beneficial minerals and nutrients by as much as 30 percent, meaning you get even more out of the other ingredients included in TestoPrime.
Vitamins and Minerals
In addition to these key ingredients, TestoPrime contains a small amount of vitamin D, 40 mg of zinc, 5.6 mg of vitamin B6, and 8 mg of vitamin B5. Zinc helps slow the conversion of testosterone to estrogen, especially when paired with green tea. Vitamins D and B6, meanwhile, help your body maintain optimal testosterone levels, while vitamin B5 aids in the conversion of fat into energy.
Does TestoPrime Work?
The crucial question is, does TestoPrime live up to its bold claims? Yes and no.
It is indeed a potent testosterone booster product with various natural ingredients that are proven to elevate testosterone levels directly and indirectly, even within just a few weeks. Online reviews of TestoPrime on health blogs and news sites are generally very positive, although the fact that many of these are remarkably similar in content and conclusion arouses some suspicions.
If you look at a review aggregator, such as TrustPilot, it's more of a mixed bag with an average rating of 3.4 stars out of 5. A third of the customer reviews award TestoPrime just one star, with many claiming it did nothing for them or that it caused stomach problems and headaches.
Our take is that TestoPrime works reasonably well for testosterone production, but that the benefits will be far more pronounced for individuals who already have low testosterone levels, are perhaps slightly vitamin and mineral deficient, and who led a relatively inactive lifestyle until they started taking TestoPrime. For resistance-trained athletes looking to take their workouts and testosterone concentrations to the next level, we doubt TestoPrime will have a huge impact.
Everyone reacts differently to nutritional supplements, so we think TestoPrime's precise claims on how this product will improve your physical and mental well-being are misleading at best, especially given that some of the research cited as proof doesn't correspond to the relevant ingredient's dosage.
Is TestoPrime Safe?
TestoPrime is manufactured at GMP-certified facilities in the USA and the UK using natural FDA-approved ingredients. There have been few, if any, reported adverse side effects, although mild problems could arise with some ingredients if you are allergic or intolerant.
As noted, quite a lot of customers have reported headaches and nausea, and this could be due to the strong doses of multiple ingredients.
As with all nutritional supplements though, if you are using medication or have any underlying health issues, you should consult with your doctor before using TestoPrime.
Where Can I Buy TestoPrime and How Much Does It Cost?
It's best to buy TestoPrime directly from the manufacturer's website as there have been reports of vendors on Amazon selling rip-off versions of TestoPrime.
You have a range of packages to choose from, with a one-month supply starting at £54.99. If you buy two months though, TestoPrime throws in another month free for a total cost of £109.99.
TestoPrime packages come with free delivery to the UK and a lifetime money-back guarantee for any unopened products.
TestoPrime Review: Main Takeaways
TestoPrime is an effective testosterone booster for those with low testosterone levels that are looking to start or ramp up a training regime to increase their lean muscle mass. Its benefits to resistance-trained athletes remain a little less certain though.
It's packed with a host of ingredients that boost testosterone production and slow its conversion into other hormones, as well as providing various other health benefits as well, such as improved sexual performance and elevated energy levels. However, some of these benefits are overblown and either based on dubious research or on studies that aren't that relevant to the doses of ingredients found in TestoPrime.
All in all, TestoPrime is a reasonable natural supplement that will likely boost testosterone levels, but if it wants to be one of the best testosterone boosters out there, it needs to tone down the rhetoric and ensure it can deliver on what it promises.