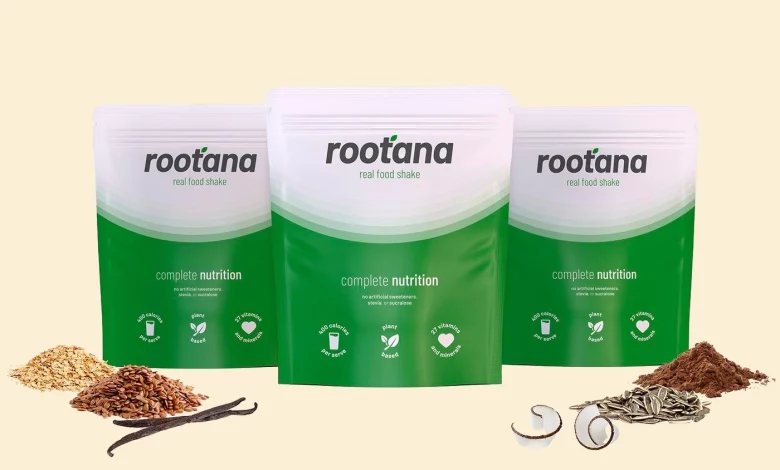 Best Complete Meal Replacement Shake Without Stevia
With so many protein powders and meal replacements on the market, each with their own unique selling points and ingredients, picking the perfect meal replacement shake for you can be quite a daunting task. This becomes even more difficult for people with conditions like IBS.
In an bid to keep calories down and avoid using sugar, which has been unfairly demonised in the media, many companies have begun turning to things like artificial sweeteners, such as sucralose and maltodextrin, or natural sweeteners, such as stevia leaf extract, instead.
While most people won't be against using a natural sweetener, stevia extract and artificial sweeteners have both been proven to cause inflammation in people with IBS, which can make their symptoms worse (1).
Fear not though, as we have done the hard work for you and compiled a list of the very best meal shakes that don't contain stevia or artificial sweeteners, to ensure everyone can find a meal replacement shake that matches their own needs and health conditions.
Complete Meal Replacement Shakes For IBS Sufferers
Best Meal Replacement Shakes Without Stevia Overall – Rootana
Rootana is a vegan meal replacement shake made with a carefully designed formula that only includes clinically proven ingredients. It boasts 27 different vitamins and minerals, and there is no soy, stevia, lactose, or artificial flavors, colours, preservatives, or sweeteners in sight.
Each Rootana serving contains 400 calories and its nutritional makeup consists of 43 to 44% carbs, 20 to 21% protein, 14 to 16% fat, and 7 to 9% fibre. It is therefore perfectly balanced and actually able to function as an effective replacement to eating real food and balanced meals.
Its formula is rich in complete proteins, complex carbs, essential amino acids, fibre, healthy fats, minerals, and vitamins that all release slowly. This will keep you feeling full, strong, and energetic for longer, and offer other mental and physical health benefits and prevent bloating.
Rootana's vegan protein comes from pea protein, which is one of the very best alternatives to whey protein, as it boasts a complete amino acid profile. It is then supported by a blend of coconut sugar, golden milled flaxseed, oat flour, sunflower lecithin, and sunflower seed oil.
Its blend of omega-6 and omega-9 fatty acids and various antioxidants and minerals will then help keep your joints healthy and supple, repair and prevent damage, reduce cholesterol levels and the risk of heart disease, slow the signs of aging, and protect against many illnesses (2).
Coconut sugar can regulate your blood sugar levels, instead of spiking them like artificial sweeteners or glucose do. This makes it a perfect alternative to normal sugar for those seeking stevia free protein powders.
The other ingredients then add to the naturally sweet flavour, which comes in a choice of cacao and original flavours.
Able to be mixed and ready to drink in only 10 seconds, Rootana is truly a tasty, convenient, nutritionally balanced, vegan meal replacement shake. It is perfect for everyone from vegans and IBS suffers to pro athletes, no matter their dietary needs or how busy they may be.
Pros
Features a fabulous range of antioxidants, macronutrients, vitamins, and minerals
Doesn't use any artificial flavors, colours, preservatives, or sweeteners
400 calories in every serving is an ideal amount to fill you up, without making you bloated
Offers countless benefits to both your physical and mental health
Made using a completely vegan meal replacement formula
Pea protein boasts a complete profile of essential amino acids
Incredibly quick and easy to mix
A treat for the taste buds and the wallet
Cons
Can only be purchased directly from the manufacturers
Only available in a choice of two flavours
Best Meal Replacement Shakes Without Stevia Or Gluten – Ka'Chava
Ka'Chava is a vegan, gluten free meal replacement shake that is created using a blend of more than 85 different superfoods. It is based around only proven, natural ingredients like amaranth, green vegetables, organic pea protein, quinoa, sacha inchi, and whole grain brown rice protein.
It is then packed with adaptogens, antioxidants, digestive enzymes, fibres, minerals, and vitamins, while being completely free from dairy, gluten, soy, and artificial sweeteners, colours, flavours, and preservatives. It is also completely vegan friendly.
It comes in a choice of 5 different flavours that includes chai, chocolate, coconut acai, matcha, and vanilla. This ensures that, no matter your taste or dietary requirements, you can enjoy this shake and all of the mental and physical health benefits that it offers.
There are, unfortunately, a couple of downsides we do need to mention about Ka'Chava, which are the facts that it only contains 250 calories per serving and costs more than most other healthy meal replacement shakes.
That said, if you need meal shakes that can promote notable weight loss or work as a gluten free snack, it can still be a good choice.
Pros
Uses a varied and powerful vegan protein powder blend
Packed with a range of antioxidants, adaptogens, digestive enzymes, fibres, vitamins, and minerals
Offers benefits for both your mental and physical health
Available in a range of 5 flavours
Cons
More expensive than other similar meal replacement shakes
Only has 250 calories per serving
Most Customisable Meal Replacement Shakes Without Stevia – Abnormal
Abnormal is a meal replacement shake system that lives up to its name, as there's nothing else quite like it on the market. Their unique concept lets people create their own protein powders and meal replacements completely from scratch.
All you need to do is complete a quick questionnaire on things like the ingredients you need to avoid, goals you hope to achieve, flavours you enjoy, the nutritional profile you are looking for, and your current weight and body composition.
From there, their nutrition professionals can create a powder that perfectly matches your every need. This process does mean you will have to order in bulk though.
This actually helps to bring the cost in the long term, but requires a little more up front and makes each flavour choice a little riskier, as you could get stuck with one you don't like.
Its great for the environment too, as it minimises the amount of shipping and packaging, which is environmentally friendly to begin with.
Being made in a factory that handles allergens means your shake cannot be guaranteed as allergen free, even if you select that option, and a 350 calorie cap per serving will be a little off putting for some.
These issues are outweighed by the positives for those who prioritise control above all else though.
Pros
An impressive scale of customisation ensures you can find a perfect meal replacement shake to match your needs
A wide range of purchase options are available
Packed and shipped in ways that are as environmentally friendly as possible
Cons
Being forded to order in large quantities makes it expensive at first and can be a problem if you don't like the flavour you have chosen
The powder is made in a factory that uses allergens, so they cannot guarantee that your shake will be allergen free, even if you have selected that option
Shakes are capped at 350 calories per serving, which will be too low for many people
Best Meal Replacement Shakes That Are Ready To Drink – Orgain Organic Nutrition Shake
Orgain Organic Nutrition Nutritional Shake is one of the top organic meal replacements on the market and comes in ready to drink cartons, making it extremely quick and convenient for people on the go.
Featuring an Organic Protein Blend based around grass fed whey protein, an Organic Fruits & Vegetables Blend, and the Orgain Vitamins & Minerals Blend, it is packed with nutrients and goodness to offer a host of different health benefits.
Available in a choice of 4 flavours, which includes creamy chocolate fudge, iced cafe mocha, strawberries & cream, and sweet vanilla bean, it will suit people of all different tastes. A very friendly price tag also makes it a pleasant experience for your wallet as well.
The only downside, unfortunately, is its nutritional profile. 250 calories per serving will be too low for many, as will the 16 grams of protein. It can certainly be used as a snack to get you some essential nutrients and keep hunger at bay, but it won't fill you up or aid muscle growth.
Pros
Available in a choice of great flavours
Made using only organic ingredients
Packed with vitamins, minerals, and nutrients
Affordable and quick and easy to use on the go
Cons
Calories per serving will be too low for many
Very low protein content
Final Thoughts On The Best Meal Replacement Shakes Without Stevia For IBS Sufferers
For the majority of people looking for a stevia free protein powder or healthy meal replacement to help with their IBS, Rootana is the way to go. From its ingredients and nutritional profile to its convenience, taste, and price tag, it simply ticks all of the boxes.
If, for some reason, you feel Rootana isn't for you, we can guarantee one of the other options will be. That means there isn't any reason to let your gut health or dietary requirements dictate your life or ability to achieve your goals anymore.
Resources: