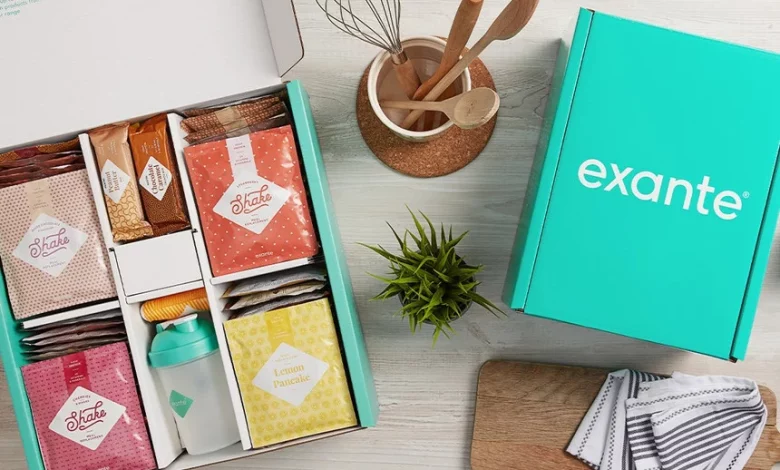 Exante makes a wide range of health products suitable for many diet plans, including meal replacements, supplements, snacks, and energy drinks.
Today, we're going to take a closer look at their meal replacement range and learn about the pros and cons of choosing Exante over other shakes.
The Exante shakes range was recently featured on the best meal replacements shakes for men that want a six pack list. It earned its place for being customisable: because it comes in flavourless you can add your own ingredients to the shake creating the flavour you want. In addition to this feature, a 100g serving of Exante (which is more than the recommended serving size but more comparable to other shakes) is high in protein and has a decent balance of carbs, fibres, and proteins.
However, Extante shakes fall far short of the competition in terms of ingredient quality, doses of vitamins and minerals, and sugar content.
The shortcomings of Extante are particularly relevant to athletes and regular gym-goers, as several of the best vitamins for muscle growth, repair, and development are included at lower than optimal amounts.
But the major drawback of Exante diet meal replacement shakes is the amount of sugar they contain, which is simply excessive. No doubt it improves the flavour, but for maintaining a low-calorie diet to achieve weight loss it makes no sense whatsoever.
Pros
High in protein
Customisable
Cons
Low on important vitamins
Contains excessive amounts of sugar
Low-quality ingredients
Exante Products: Customer Reviews
Exante diet reviews from customers are overall very positive. The company has a 4.3 rating on Trustpilot with over 18,000 reviews.
Customer reviews often mention the easy website and how happy they are with the simple, straightforward ordering process and fast delivery. Most customers are interested in using Exante products for weight loss and low-calorie diets. Several customers say they have lost weight while using Extante. Very few customers mention using Exante diet products to complement a training regimen, which is no surprise since their products mostly focus on weight loss and diet.
To Exante's credit, every single bad review on Trustpilot has been responded to by the Exante customer service team offering to resolve the problem.
Exante Review: Ingredients
While Exante's customer service team might be on top of their game, the meal replacement shakes are not. Though by no means the worst shakes around, and certainly good for some people, the outdated ingredients simply can't compete with modern, high-end meal replacements. Exante might have been a great weight loss shake five years ago, but in today's market, it's just average.
If you really want to lose weight, Exante diet meal replacements can play a role, but there are a few reasons why you should first consider some better alternatives that might better match your goals and lifestyle. The issues with Exante are found in the ingredients, so let's take a look at what these meal replacements contain.
Protein
To make progress on your weight loss journey, you need a meal replacement shake with plenty of protein. Protein can replace carbs and fats in your diet and reduce hungry cravings at the same time. In short, consuming plenty of protein makes weight loss easier. Very low-calorie diets, therefore, will always include plenty of protein and in this regard, Exante fits the bill with 35g of protein per serving.
The protein in Exante meal replacements is primarily from whey protein concentration. Whey protein, derived from milk, is a tried and tested source of protein that is proven to work in weight loss situations.
Other sources of protein included in Exante include skimmed milk powder and soya protein isolate.
Sweet Tooth?
As mentioned, one of the downsides of Exante meal replacement shakes is the amount of sugar they contain. These shakes are incredibly sweet. With 25g of sugar per 100g of shake powder, a quarter of what you're consuming is sugar when you drink an Exante diet meal replacement shake.
If you're trying to lose weight, consuming 25g of sugar with every meal replacement is not the most efficient method. Exante diet shakes contain more sugar per 100g serving than a can of coke. Of course, Exante diet shakes also contain fibre, which slows down the rate at which sugar is converted to fat in the body, so it won't have the same effect as drinking cola, but it's a lot of sugar nonetheless.
There are meal replacement shakes available that contain just 3g of sugar per serving, such as Instant Knockout Complete. They won't tickle your sweet tooth in the same way, but your weight loss progress will be markedly improved.
Where does all this sugar come from? The main source of sugar in Exante shakes seems to be the semi-skimmed milk powder, which contains, according to various estimates, between 5g and 13g of sugar per 100gs. While this is naturally occurring sugar and no added sugar, it would nevertheless seem sensible, given that this is a weight loss supplement, to switch out the milk powder in favour of an ingredient that is low in sugar. There are plenty to choose from.
The sugar content of Exante shakes depends slightly on the flavour you choose. Banana flavour has 27g of sugar per 100g, while chocolate has 25g per 100g. The difference is negligible, either way, it's far more sugar than one would expect from a low-calorie meal replacement.
Vitamins and Minerals
Most meal replacement shakes contain a vitamins and minerals blend these days. Getting the right vitamins and minerals in effective amounts will help you lose weight, burn fat, reduce your current BMI, cut calories, and, in addition, they will boost your immune system.
There are a few things wrong with the blend included in Exante diet shakes. The first is the amounts of each vitamin and mineral that is included, which are mostly too low. The second is the way the information is displayed, which seems to be intentionally misleading.
Amounts
First off, the amounts of many of the most important vitamins are far too low to be effective for high-energy lifestyles. While sedentary people will find the blend sufficient, essentially akin to taking a multivitamin, for training purposes certain vitamins should be included at higher doses.
In particular, vitamin D, which has been proven to support muscle growth and recovery, boost testosterone, increase immune system functioning, and support the maintenance of a healthy weight, is included at just 3.9 micrograms per 100g serving. Compare this to Instant Knockout Complete, which contains 20 micrograms per 100g serving.
Research has shown that the full benefits of vitamin D can only be accessed with very high doses, starting from at least 100mcg per day.
Nutritional Information
The issue with the amounts is hard to figure out unless you're used to dealing with multiple measurement systems because Exante has chosen to arbitrarily switch between ug ("μg") and mcg in the nutritional information table. There is absolutely no reason to do this, other than to perhaps to confuse and mislead customers, since ug and mcg are the same thing. The funnily written ug is simply the unit symbol of the microgram (mcg).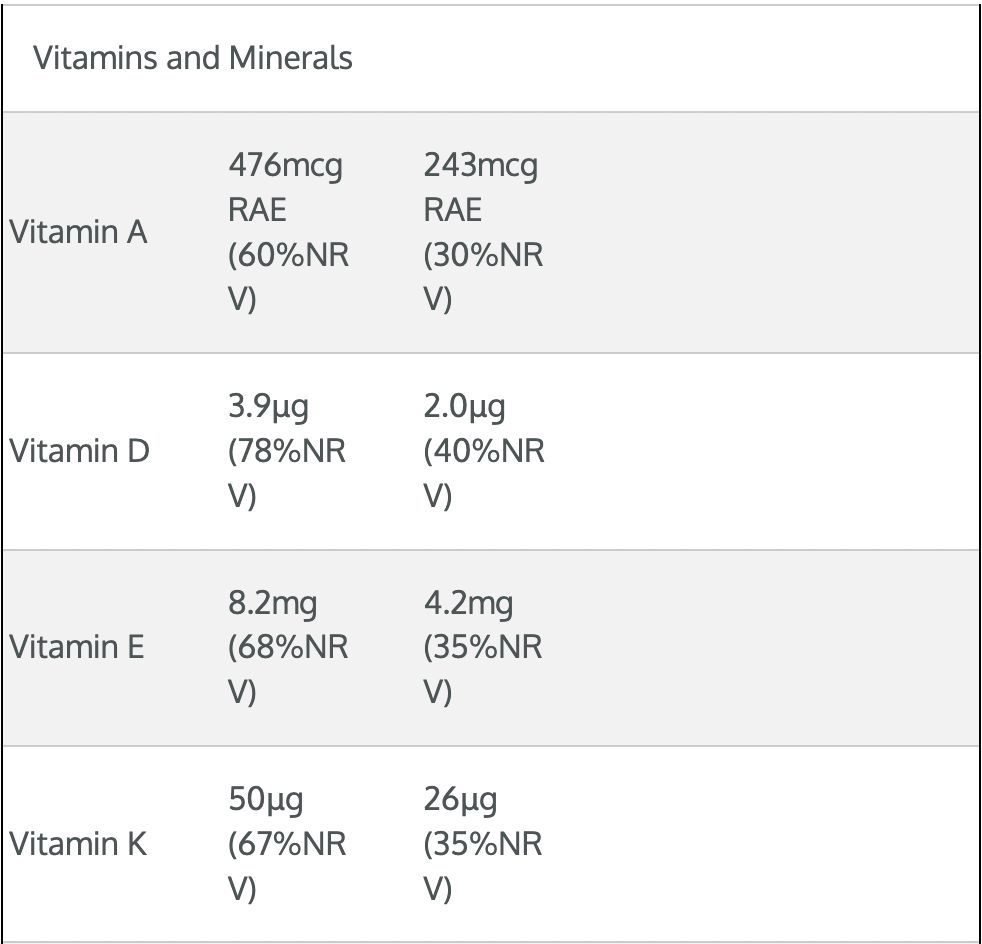 The use of the symbol seems to be employed to hide the fact that certain vitamins are included in very low quantities. For example, the amount of vitamin D is shown using the μg microgram unit symbol, showing that just 3.9 micrograms of vitamin D are included in 100g serving of Exante diet meal replacements. As noted above, this is a lot lower than is optimal for athletes and active people. Meanwhile, the amount of vitamin A–an important vitamin for immunity and reproductive functioning–is shown with the abbreviation mcg. The inconsistency is baffling and suggests duplicity.
Is Exante Worth It?
Even considering the issues with the ingredients–the sugar content, low-quality ingredients, and the misleading and poorly doses vitamins–Exante diet products will probably help some people to lose weight. The shakes can be used to achieve a calorie deficit as you can easily calorie count while using them.
As part of a diet plan, Exante shakes can be effective. But if you want to build muscle while you lose weight, and if you want to lose weight in the most effective way possible, then there are better diet products out there. We would recommend choosing a meal replacement will much lower amounts of sugar, better quality ingredients, and a vitamin blend based on the most recent research.
The Exante meal replacement shakes come in a variety of flavours. There is flavourless for those who want to customise their shake by adding extra ingredients to create a flavour of their choosing, or there is salted caramel, chocolate fudge, lemon cheesecake, strawberry, vanilla, banana, and cherry. Customers generally consider the shakes to be "tasty", which can be an important factor when trying to motivate yourself to stick to a diet.
Other Exante Products
Along with meal replacement shakes, Exante makes healthy snacks and whole food meal replacements, including sour noodles, red Thai chicken soup, sweet potato and butternut squash soup, and a high-protein mint chocolate cookie, along with other products.
Exante meal substitutes are great for breakfast, lunch, or dinner, providing low-calorie, diet alternatives to common meals and unhealthy snacks.
Exante Review: Conclusion
Exante diet products can help to lose weight within just a few weeks, but they are by no means the best, or most effective diet products available. More healthy, effective, and efficient products are available that we would recommend you try before you buy Exante shakes.
That said, Exante meal replacements are not the worst. They contain high amounts of protein, have relatively low calories, and have a decent macronutrient balance–apart from the excessive amounts of sugar. They can be a tasty alternative to whole foods at breakfast, lunch, or dinner.